Conveniently located in our Shreveport office, Gabriel's Closet serves low-income new parents, their infants, and small children. The shop, largely run and staffed by volunteers, helps parents get off to a good start by supplying many of the items that they might need for their children.
Gabriel's Closet is a program that provides education, assistance, and support for parents of young children (ages 4 and younger).  Parents complete an application and meet with a case manager to assess their most pressing needs.  We offer a merit-earning program which allows parents to redeem earned merits for items from Gabriel's Closet.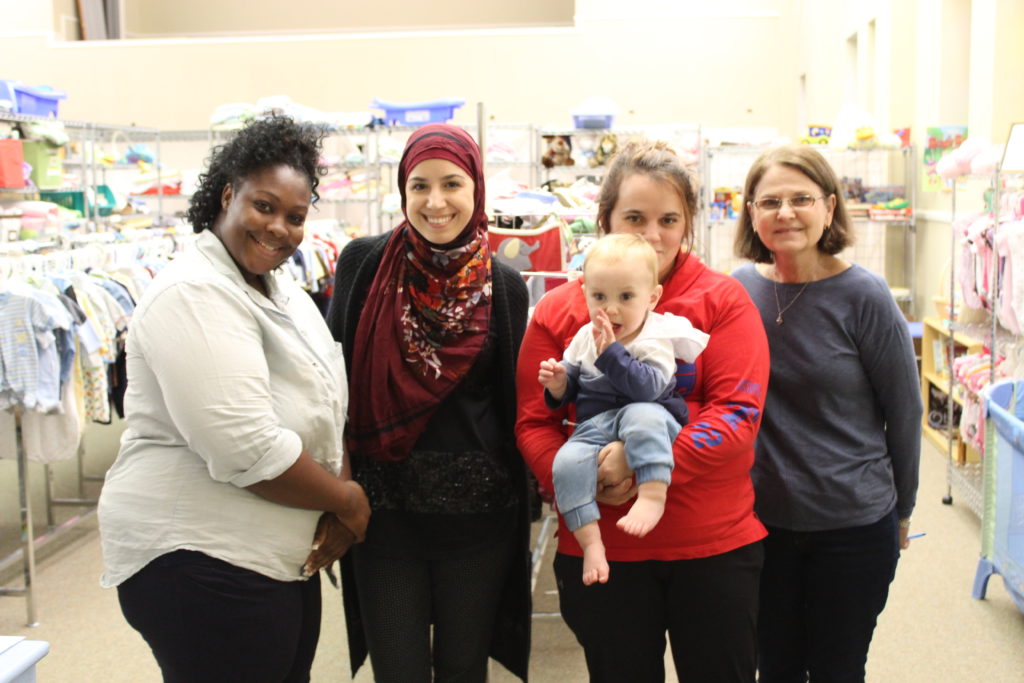 Gabriel's Closet has many baby essentials including pack 'n play cribs, baby beds, high chairs, car seats, strollers, walkers, as well as a large selection of gently-used or brand-new clothing. We also offer diapers, wipes, formula, bottles, pacifiers and more.
As part of our educational component, we offer FREE classes in prenatal and infant care, breast feeding, Labor and Delivery, Care of a new born, SAFE SLEEP,  immunizations, potty training, discipline, school readiness, and the importance of play and praising children. All classes are taught by volunteers who are experts in these areas. Parents are required to take a minimum of one class before they many receive additional assistance.
We are always looking for Gabriel's Closet volunteers. To learn more about how you can help, please call our office at (318) 865-0200 or email us at [email protected].
*If you need assistance with the volunteer form, please print it, fill it out and bring it in or mail it to:
902 Olive St., Shreveport, LA 71104
Our Gabriel's Closet volunteers assist clients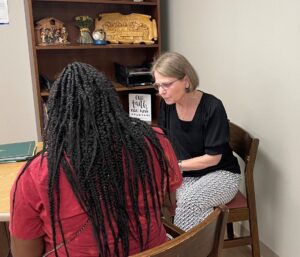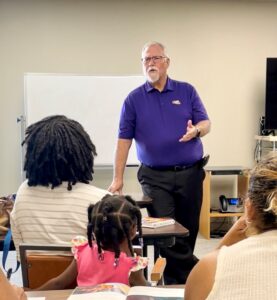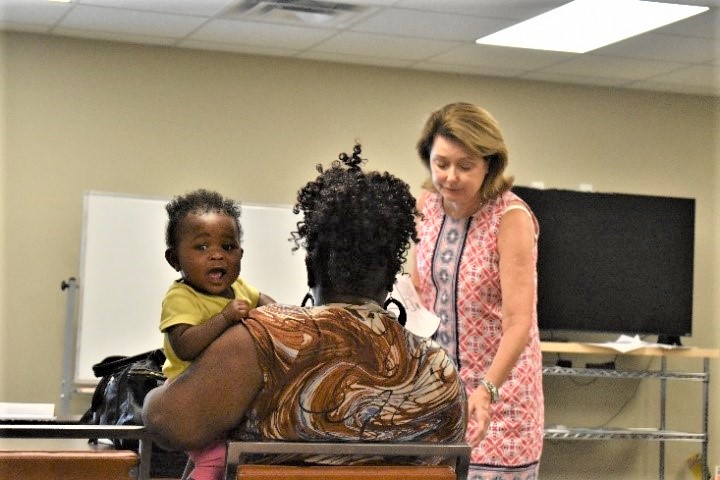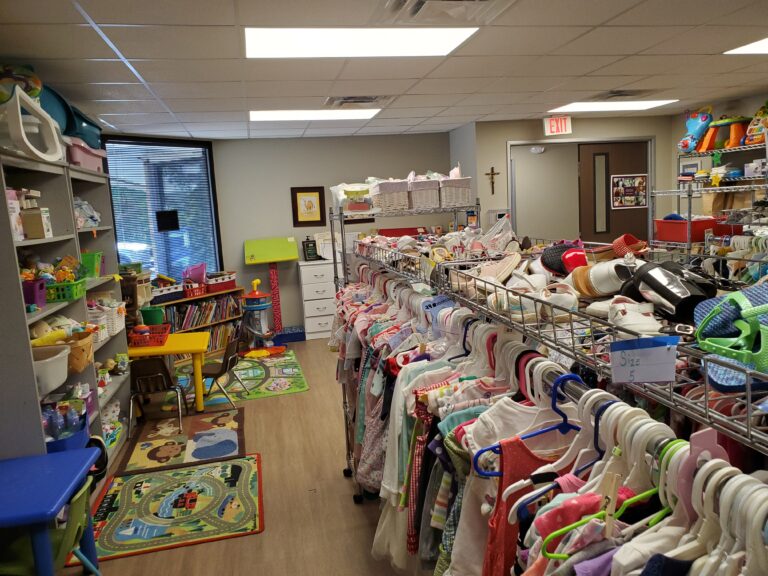 Donations to CCNLA for Gabriel's Closet are always accepted and appreciated.
Gift cards from Walmart or Target allow us to purchase car seats, high chairs, pack-n-plays, strollers and other large items.
New or gently used clothing, shoes, sweaters, jackets and blankets for children ages 4 and under are always welcomed as well as diapers, formula, children's books and toys.