Event Navigation
Bingo on the Bayou 2020
August 15 @ 6:00 pm

-

8:30 pm

UTC+0

at
Catholic Charities of North Louisianas'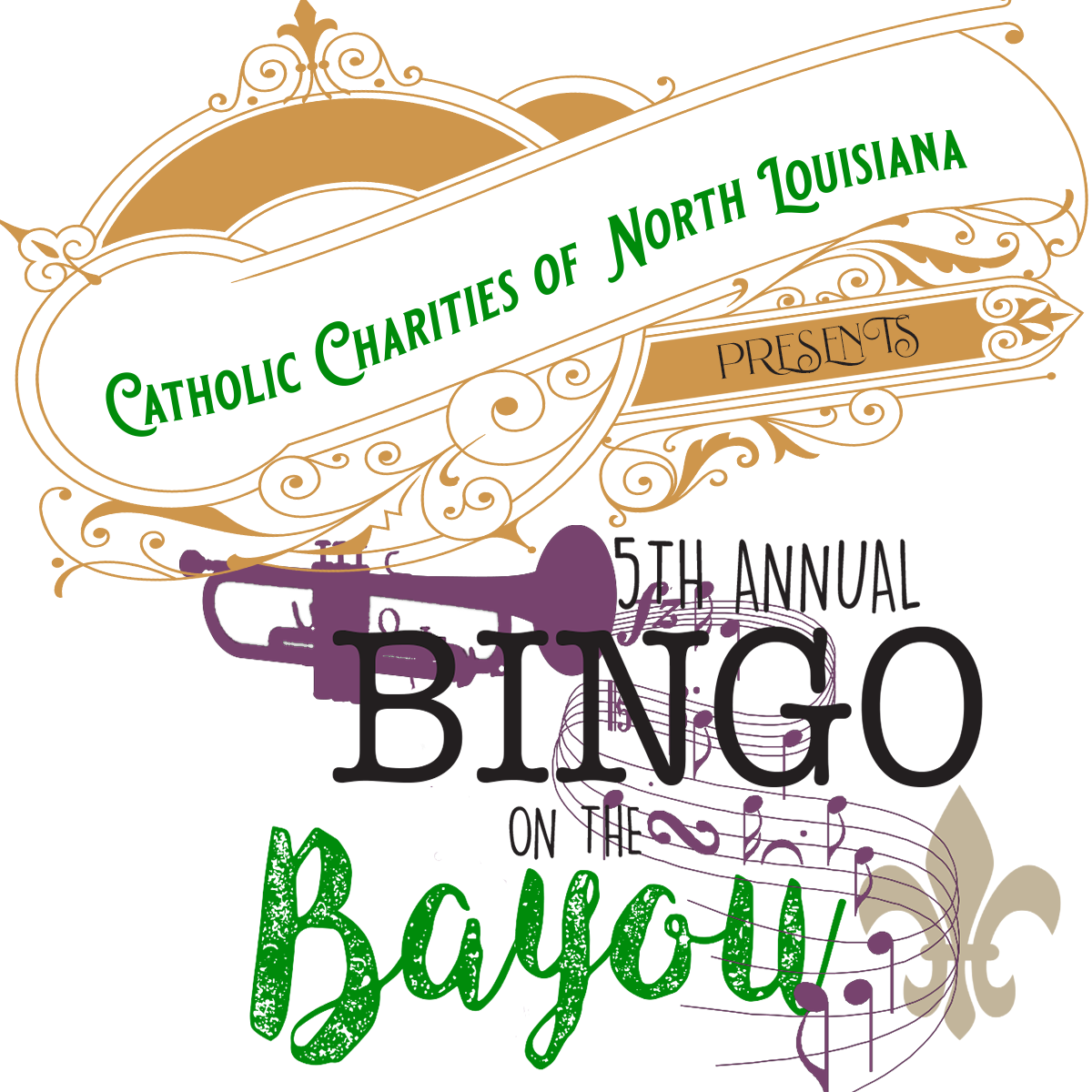 Saturday, August 15th, 2020
Information ● Tickets and Sponsorship ● Auction ● Bingo ● Impact ● Our Host ● Jazziana ● Our Sponsors ● Schedule of Events

Registration and Auction will be open from July 4th through August 8th! KSLA's Domonique Benn will be our Emcee for the evening. We will have testimonials, announce auction winners, call bingo numbers, and a performance by local Jazz favorite, Jazziana! The event will be streamed on our homepage ccnla.org, as well as our Facebook, Youtube, Twitter, and Vimeo accounts.
Catholic Charities of North Louisiana was established in 2010 to provide assistance, education, and resources to the poor and vulnerable throughout northern Louisiana.  Over the years you have helped us assist thousands of clients through our major programs:
Financial Education
Emergency Assistance
Parenting Education
Gabriels' Closet childrens' necessities
Disaster Relief
Immigration Legal Services
Due to the layoffs and shutdowns caused by the Covid crisis, now more than ever, people are in need of emergency assistance to stay in their homes and keep the utilities on. Your registration and support help to alleviate poverty, distress, and injustice all across north Louisiana!
Back to Top ● Tickets and Sponsorship ● Auction ● Bingo ● Impact ● Our Host ● Jazziana ● Our Sponsors ● Schedule of Events

TICKET and SPONSORSHIP INFORMATION
Registration is Open from July 4th – August 8th
Bingo cards and registration packets will be mailed to all registrants on August 1st.